Hello doctor,
I had unprotected sex with my girlfriend who is 30 years old and I ejaculated inside her. The next day she took Unwanted 72 but until now she has not got her periods and not even bleeding. Her period cycle starts after 20 days. She is having cough, cold, body ache, and vomiting. Is she pregnant? We are very much worried.
Related Questions:
•
Will I-pill tablet work if taken two hours after the act?
•
Pregnancy test shows negative, shall I take medicine to induce periods?
•
Pregnancy tests are negative, but am still having pregnancy symptoms. Why?
Hello,
Welcome to icliniq.com.
I have gone through your history and understand your concerns.
As you had the i-pill, the chances of pregnancy are not there in your case.
I suggest you get your home urine pregnancy test. If it is negative, you need to wait and watch for your menses.
Regards.
For more information consult an obstetrician and gynaecologist online --> https://www.icliniq.com/ask-a-doctor-online/obstetrician-and-gynaecologist
Thank you doctor,
Actually, she had Unwanted 72 and I read on the internet that you can wait for a minimum of 10 days for delayed periods. We are very scared. How long should I wait to confirm whether she is pregnant or not?
Related Questions & Answers
Does taking contraceptive pills before and after sex avoid pregnancy?
Query:
Hi doctor, How can pregnancy be avoided completely without the help of condoms?
Read Full »
---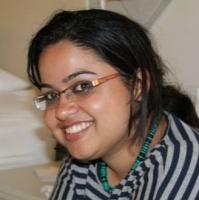 Dr. Megha Tuli Gupta
Obstetrician And Gynaecologist
Answer:
Hi, Welcome to icliniq.com. Theoretically abstinence is the only way to ensure that one does not get pregnant. However, practically speaking there are many ways to avoid pregnancy. It ranges from using condoms to contraceptive pills to intrauterine devices to achieve longer contraception. ...
Read Full »
After I-pill, I had a flow but it was not heavy. What is the chance of pregnancy?
Query:
Hello doctor, I need an urgent help. I was on my fifth day of my periods and I made out with my partner. I had my pants and my panty on and he had his penis out. He ejaculated on my pant, and I saw that some portion of my panty was wet as well. And I felt wet in the skin of the lower portion of abd...
Read Full »
---

Dr. R Balakrishnan Menon
Obstetrician And Gynaecologist
Answer:
Hello, Welcome to icliniq.com. How are you doing? I do not see any reason for you to worry. Let me start by giving few basic facts about the period. Usually, ovulation occurs on the 12th to the 16th day of periods and life of the egg is 24 hours. The life of the sperm is 72 hours. So there is n...
Read Full »
Does a contraceptive pill affect periods?
Query:
Hi doctor, Are contraceptive pills safe to take? Does it affect periods? Does taking contraceptive pills completely reduce the chances of pregnancy or is there still some chance? Is it completely safe to take it even if having intercourse very occasionally? Or is there some other better way to avo...
Read Full »
---
Dr. Purushottam Sah
Obstetrician And Gynaecologist
Answer:
Hi, Welcome to icliniq.com. Oral contraceptive pills are quite safe and do not affect periods in bad way. Though does not protect 100% but chance of pregnancy is almost nil. If you have sex once a month then you can take emergency pill, but it is known to be less effective. It should not be used mor...
Read Full »