Hello doctor,
My mother is a patient of epilepsy for 22 years. Earlier she was diagnosed as GTCS (generalized tonic-clonic seizures) and CPS (complex partial seizures) and given Eptoin 100mg BD at first, then Zeptol CR 400mg BD with Cloba 10mg for fits, convulsions, and senselessness. But still, it was going on. Now, for the last two years, we consulted another doctor, who diagnosed that her treatment was not in the right way. He said that the seizure was idiopathic generalized epilepsy with absence seizures and she was given Encorate Chrono 500mg BD with Cloba 10mg.
After this, she was good for two years. Then she again developed fits, senselessness, and convulsions this year. So, we went to the doctor and this time the diagnosis is combination of multiple seizures with psychogenic non-epileptic seizure and was given Encorate Chrono 500mg BD, Levipil 500mg BD, Cloba 10mg HS, Nexito 10mg HS. But still fits and convulsion is going on after coming back from the hospital. Please advise what has to be done. Is the treatment going in the right way? Is there any need for medicines such as Topiramate or Lacosamide or Tiagabine medicines?
Related Questions:
•
How to prevent seizure attack?
•
My daughter had a seizure.She bit her tongue and urinated.Does she have epilepsy?
•
Is multiple sclerosis the right diagnosis for him?
Related Questions & Answers
Can seizures be related to chronic sinusitis?
Query:
Hello doctor, I am writing to get a second opinion for my relative. He is a 19 year old male. He had a seizure last year and the second seizure was on last week. His EEG was normal and also had an MRI. The doctors said that he has chronic sinusitis with thickened mucosa and they started giving him...
Read Full »
---
Dr. Lalit Bansal
Neurologist
Answer:
Hi, Welcome to icliniq.com. We usually recommend antiepileptic if someone has two seizures within 24 hours. In approximately 70% cases, we may not be able to identify any specific cause for seizures, for example - infection, stroke, focal cortical dysplasia (FCD) and tumor, as in your case. S...
Read Full »
My 15 year old sister has seizures, and her brain activity is abnormal. Please help.
Query:
Hello doctor, My sister has been having seizures. So, we consulted a doctor, who said she has abnormal brain activity. Her EEG showed abnormal spikes. Currently, she is taking Levipil 1000,  twice a day. What is going on with my sister? No one is explaining anything, and the medication is affecti...
Read Full »
---

Dr. Ashok Kumar Choudhary
Geriatrician
Answer:
Hello, Welcome to icliniq.com. I have read your query and understand your concerns. Regarding seizures, Levipil (Levetiracetam) is a good option for treatment of seizure disorder, and I think your doctor has taken the right decision. Now regarding the behavioral changes that you mentioned, I woul...
Read Full »
Does my daughter have epilepsy?
Query:
Hello doctor, Please help! I am so upset. My daughter had a seizure. She had one 7 months ago too. We thought it was syncope, but now we think it is a seizure. She had CAT scan, blood work, and EKG and all the reports are fine. We saw a neurologist, and he said everything seemed all right. He gave ...
Read Full »
---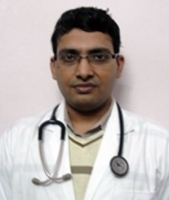 Dr. Ajay Panwar
Neurologist
Answer:
Hi, Welcome to icliniq.com. I have gone through your daughter's comprehensive medical history written by you. Tongue bite and urination indicate that these episodes are seizures. The probable diagnosis would be epilepsy. Tongue bite is not seen in syncope, though urinary incontinence may be rare...
Read Full »