Dr. Bharat Udey
MD PSYCHIATRY., MBBS
Geriatrics, Psychiatry, Sexology, Sleep Medicine

Hello, Welcome to icliniq.com. It is one of its kind and the most interesting question that I have come across. It is good to see that how an adolescent can be so inquisitive about his sexual development.
In males, sexual maturity begins to appear during puberty that is, by the age of 13-14 years.
Besides this, they also develop a variety of myths and wrong concepts pertaining to sexual practices due to lack of knowledge. 
Similar to these wrong concepts is your query about the number of times an adolescent can masturbate.
There is no scientific research data about this, but usually adolescents masturbate 2-3 times a day.
This is because they begin to explore their sexuality and cannot regulate the pleasure gained through such acts.
Moreover, I would recommend you not to keep thinking about sexual practices and sexual behavior all the time, as this will make your mind crazy and would hamper your studies.
Hence maintain a balance in every sphere. Also you can share your doubts with your colleagues.
For any other sexual health related queries, feel free to consult a sexologist online -->https://www.icliniq.com/ask-a-doctor-online/sexologist
Related Questions & Answers
What will be the future effect of early puberty?
Query:
Hello doctor, This is regarding my younger daughter's health and I would like to get a second opinion before I take any decision. My younger daughter was 1 year 6 months old when she came to this new place. Last year, when she was 5 years old we had to do a physical examination for getting admiss...
Read Full »
---
Dr. Vera Zdravkovic
Endocrinologist
Answer:
Hi, Welcome to icliniq.com. I would agree with doctors that this is precocious puberty and signs of puberty and bone age progressed since recently (attachment removed to protect patient identity). I am confused with hormonal results, could it be mistaken that these are entered in a wrong spot, becau...
Read Full »
Why has menstruation not started in my teenage daughter?
Query:
Hello doctor, I have a daughter whose age is 15 years. She has not started menstruation. I want to know the reasons, please.
Read Full »
---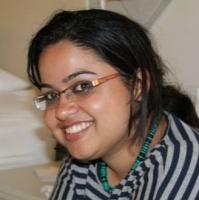 Dr. Megha Tuli Gupta
Obstetrician And Gynaecologist
Answer:
Hello, Welcome to icliniq.com. Usually, girls start menstruating by the age of 15. If there are still no signs of menstruation then it is possible that she might be suffering from congenital gynecological malformation. There could be many reasons for that. It could be due to a thick membrane...
Read Full »
I have a red rash with small red dots on my penis. Can it be an STD?
Query:
Hello doctor, I have a red rash with small red dots on my penis. My previous partner cheated on me one year ago. Tonight, I made out with a girl. Both of us were dressed. There was a lot of rubbing. There is no itchiness or pain when I pee. Can it be an STD from my ex a year ago which was my last u...
Read Full »
---

Dr. Ashok Kumar Choudhary
Geriatrician
Answer:
Hello, Welcome to icliniq.com. I read your query and understand your concerns about the possibility of an STD (sexually transmitted disease). First of all, I would like to inform you that most of the rash-causing STDs have an incubation period of six months or less and there is a good possibi...
Read Full »