Hello doctor,
My 2 year 9 months old daughter was tested and she has an egg white allergy. She ate scrambled eggs accidentally. Should I worry? Is it a problem if the egg is scrambled? Please, can you advise?
Related Questions:
•
Kindly suggest an ointment for quick relief of these itchy bumps.
•
Does Itching Disturb Your Regular Activities?
•
I have breathlessness and cough when I do not do cocaine. Am I addicted?

Hi,
Welcome to icliniq.com.
Do not worry. However, please watch for symptoms of allergy like hives and severe itching and in worst case scenario breathlessness. If breathlessness occurs, it is best to rush the child to the nearest hospital. The other symptoms are mostly controlled by syrup Allegra (3.5 ml) for two such doses spaced 12 hours apart. Steroids and Adrenaline may be required in the worst case scenarios.
Related Questions & Answers
Eating fatty foods give me severe stomach cramps. What could be the reason?
Query:
Hello doctor, I am a 24 year old female. What could be the cause of a severe stomach pain that happens after eating nuts, seeds, and things with oil in them? By oil, I mean even olive oil and not just greasy foods. This reaction has been happening for a year or so, and I have avoided these foods as ...
Read Full »
---
Dr. Babu Lal Meena
Medical Gastroenterologist
Answer:
Hello, Welcome to icliniq.com. Severe stomach pain and cramps can be caused by pancreatitis and food allergy. In your case, both are equally probable. Pancreatitis is a common cause of pain that occurs after the intake of oil-rich foods. Food allergy is a diagnosis of exclusion. I suggest the f...
Read Full »
I have itching and hot feeling in between my thigh and vagina. Why?
Query:
Hello doctor, I have a strong itching and hot feeling in the space between my left thigh and vagina. What could be causing this? I am really not able to tell if there is a color change.
Read Full »
---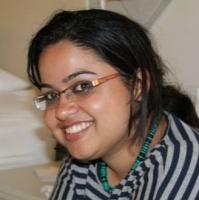 Dr. Megha Tuli Gupta
Obstetrician And Gynaecologist
Answer:
Hi, Welcome to icliniq.com. Intense itching as you describe mostly indicates a fungal infection. It is possible that you might be working in a hot environment or maybe sweating too much there along with wearing tight clothes. That prevents aeration of the area and promotes fungal growth. Try using...
Read Full »
How to treat breathlessness in a metastatic breast cancer patient?
Query:
Hi doctor, The patient is oxygen dependent because of pleurodesis since 1 month. She is suffering from breathlessness after talc pleurodesis. She has metastatic breast cancer with distant spread to the lung and liver. There is residual pleural effusion along with bilateral lower lobe consolidation. ...
Read Full »
---
Dr. Amolkumar W Diwan
Pulmonologist
Answer:
Hello, Welcome to icliniq.com. I have read all the reports (attachment removed to protect patient identity) including your CT scan. It is very sad to be in such a situation with multiple problems. Metastatic breast cancer with underlying lung comorbidities is the cause of her breathlessness. Overal...
Read Full »