Hi doctor,
I used cocaine for six months but for four months, I have coughs and phlegm especially in the morning. I never had throat pain. It just feels itchy. I saw a doctor who gave me allergy spray with Cortizon but I took it for just one month. I keep drinking alcohol and cold drinks which makes me feel irritated in my throat again. Only used cocaine twice in last two months 1 g each. I will stop completely as am almost there on my withdrawal. I saw another doctor, she did all TSD tests and it was all clean. I got a bacterial infection in the throat so, I do salt and hot water gargling. The symptoms are less than before but I am still worried about my coughing. I am afraid of cancer as I had taken chemotherapy two years ago for histiocytosis X. Any suggestions, please.
Related Questions:
•
Is it advisable to use Silver nitrate to cure granulation with pharyngitis?
•
Can cocaine get attached to sperm and affect the baby?
•
Does cough and phlegm with itchiness in throat in a cocaine user mean cancer?
Hello,
Welcome to icliniq.com.
The picture (attachment removed to protect patient identity) that you have attached shows slightly enlarged tonsils with granular pharyngitis. There is nothing to worry. Your symptoms are due to chronic irritation of your throat which could be due to rhinosinusitis or reflux or recurrent tonsillar infection. Chronic throat irritation is a cause of a chronic cough.
Thank you doctor,
If I still used allergy pills and nasal for a few weeks with a saltwater gargle, it should be fine? Or do I need antibiotics?
Hi,
Welcome back to icliniq.com.
You do not need antibiotics. Take antireflux medications and antihistamines, that is, anti-allergy medications. You can also use warm saline or Chlorhexidine gargles.
Related Questions & Answers
Is it normal to have painless raised pinkish flesh colored bumps in throat?
Query:
Hello doctor,I have these painless slightly raised pinkish flesh colored bumps in my throat. I do not know if it is normal or something. Is there any need to worry? Currently, I am taking Minocycline, Levothyroxine, and Sprintec 28.
Read Full »
---
Dr. A.k.srivastava
ENT Otolaryngologist
Answer:
Hi, Welcome to icliniq.com. I understand your concern. You are likely to have granular pharyngitis. It may be secondary to sinusitis or chronic tonsillitis. You should consult your ENT doctor for a thorough examination and necessary investigations to finalize the diagnosis and accordingly, treatme...
Read Full »
My cough lasted only for a week and the doctor says it is tuberculosis.Please help.
Query:
Hello doctor, There is parenchymal infiltrate on the right upper lobe of my lung. My doctor said that I have a ptb3, which looks like a serious stage of tuberculosis. I was shocked because I never had a cough since September. Before the month of September, my cough lasted only for a week and then su...
Read Full »
---
Dr. Indu Bhushan Kumar
Radiodiagnosis Physician
Answer:
Hi, Welcome to icliniq.com.  Only parenchymal infiltration in the right upper lobe does not confirm tuberculosis. It needs clinical correlation and further investigations. You need an apicolordotic view of chest x-ray. It gives an excellent view of apical region of lungs. Because, in the normal che...
Read Full »
Can cocaine use in men prior to impregnation cause birth defects?
Query:
Hello doctor, I am a 37 year old male. I had one wild night where we did several lines of cocaine. I have not done it before. And now my wife is pregnant. I have read studies that cocaine use in men prior to impregnation can cause birth defects, etc. Has this one night seven to eight weeks prior cau...
Read Full »
---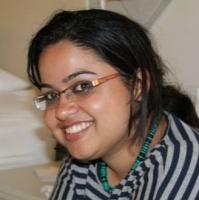 Dr. Megha Tuli Gupta
Obstetrician And Gynaecologist
Answer:
Hi, Welcome to icliniq.com. I understand your dilemma, but be assured a gap of seven to eight weeks is pretty long enough for the drug to be out of our system and cause any damage to your baby. The half life of cocaine is 15 to 50 hours in urine. It is completely excreted out of the system in less t...
Read Full »