Health Articles in Obstetrics and Gynaecology
Get the latest health articles everything from women's health, men's health, children's health issues. Check out the latest health feeds and explore articles on the major topics of anxiety, depression, unprotected sex, delayed period, stress and so on.
Top Specialities:
Internal Medicine
,
Obstetrics and Gynaecology
,
Dermatology
,
General Medicine
,
Neurology
,
General Practitioner
,
Family Physician
,
More
...
Popular Terms:
Anxiety
,
Depression
,
Unprotected Sex
,
Delayed Period
,
Stress
---
This article provides you with all the information that you should be knowing about miscarriage. Although this is an emotionally and physically hurting experience, having a detailed knowledge about it will help you to prevent and cope up.
read more »
---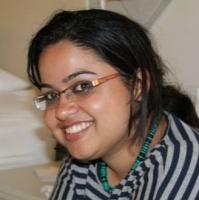 Dilation and curettage, or otherwise called D and C, is a minor surgical procedure where the cervix is widened (dilation) and the tissue lining the uterus is scraped or suctioned out (curettage). This procedure is usually done to treat.
read more »
---
In an ectopic pregnancy, the fertilized egg gets attached anywhere outside the uterus. Ectopic pregnancies are very common and occur in about 1 in every 50 pregnancies. It is a medical emergency and if left untreated, can also be fatal.
read more »
---
Bacterial vaginosis, although more common in women who are sexually active, can also occur in women who have never had sexual contact. So, it is not classified as a typical STI and is easily treatable.
read more »
---

Vaginal discharge is a physiological phenomenon and some form of discharge is considered as absolutely normal. But there are some conditions or disorders of women those are recognized as well as manifested by the change in amount, color,.
read more »
---

Menstrual cups are a very hygienic alternative to the other products that women use during their menstrual cycles. This article explores the advantages of menstrual cups and what makes them superior to pads and tampons.
read more »
---
Emergency contraceptive pills have recently flooded the market and Unwanted 72 is one among them. It is necessary to know detailed information regarding the drug. This article provides the answers to all the doubts and questions you have in.
read more »
---

Missing contraceptive pills are a common issue. There are definite guidelines to manage those situations effectively to avoid an unintended pregnancy.
read more »
---
Menopause is not a disease or a condition, but a normal part of life when a woman ceases to menstruate and is no longer fertile. Menopausal symptoms occur a few months to years before and after the last period.
read more »
---
Although the severity of PMS varies widely among women, it is believed to affect 75 % of the menstruating women in some way or other. Hence, it is essential to be aware of its timing, symptoms, and management.
read more »
---